PRODUCT DESCRIPTION
Stability
Stability builds confidence when you are behind a rifle. If the sights aren't moving and you can see the target you can be pretty confident that you'll hit what you're aiming at. Stability is the key to successful shooting.
The goal of B1.DMI Bipod is to provide you with that confidence building stability you need to take those difficult shots. B1.DMI Bipod is not only have to support the weight of the rifle, but have to deal also with the recoil as well.
The B1.DMI Bipod aluminum equipment it's a component that you can trust, and that you don't have to treat with kid gloves. This is going to affect the overall price of B1.DMI Bipod, but paying a little extra is worth it. With aluminum B1.DMI Bipod, you want a corrosion resistant finish such as anodized aluminum.
Because your B1.DMI Bipod is manufacture from aircraft grade aluminum(Al 6061) you have to accept that B1.DMI Bipod is going to be slightly heavier(715 gr.). The rifle itself is already a gun designed to be fired from a bipod, then the fact that B1.DMI Bipod is heavier and more robust it's a plus.
Guns in calibers like 338, .50 are designed to be fired from a resting position, offhand shots with these rifles are uncommon, so a lightweight bipod isn't necessarily needed. In this case it's needed a stronger and therefore heavier bipod due to the rifle's increased weight and recoil.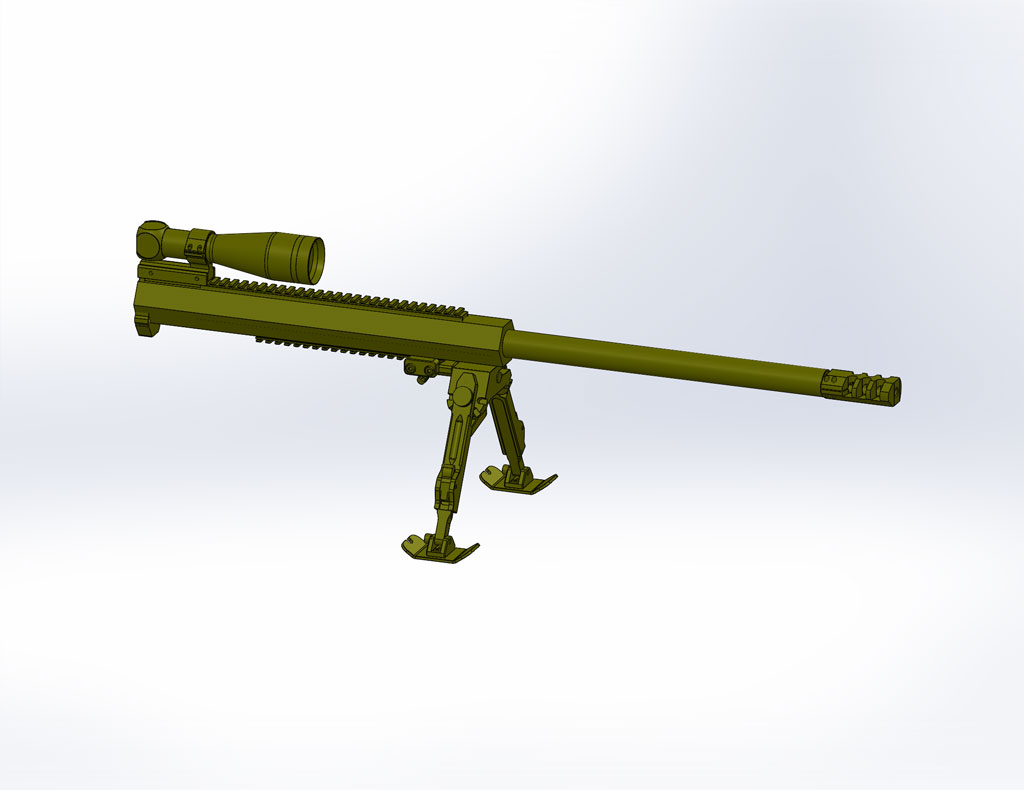 Attachment Device 
B1.DMI Bipod is going to be outfitted with picatinny rails, adapters exist, to add a sling swivel to a picatinny rail and a picatinny rail to a sling swivel.
Independent Adjusting Legs  
The ability to adjust the legs independently of each other is a serious consideration to shoot across the unstable ground.
On an unstable ground an independent adjusting legs allow the shooter to compensate that. This is a must-have for tactical shooters and hunters. With independently adjustable legs B1.DMI Bipod can be use on almost any piece of ground to stabilize the weapon and can set up virtually anywhere.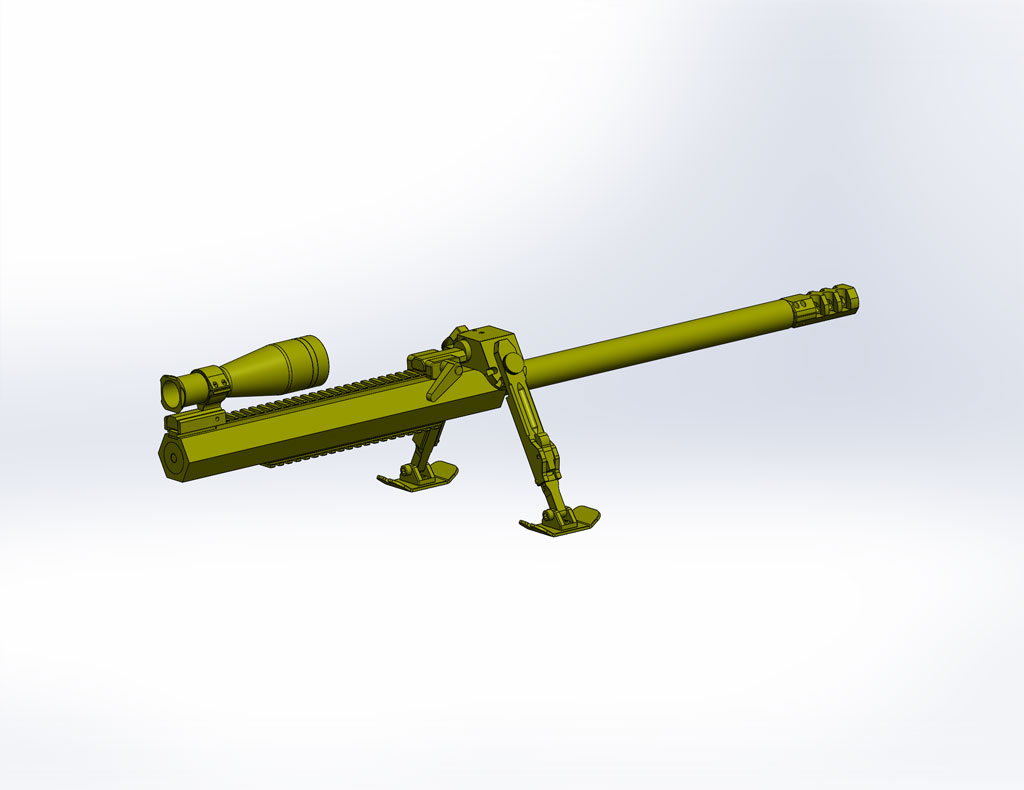 Height and Length of the legs 
The lower you can be the better, but being lower isn't always possible. Shooters using modern sporting rifles with standard cap 30 round magazines are going to need to be higher than shooters with bolt action rifles.
The long magazine creates the need for a higher bipod, so the magazine isn't resting on the ground and so the shooter can reload the rifle.
Tactical shooters stuck wearing body armor should also be concerned about bipod height. Body armor pushes the user off the ground and to shoot comfortably, the user need a taller bipod. Hunters and outdoor shooters who shoot in the snow may also want or need a taller bipod to compensate for the snow while shooting. The same could be said for those shooting over grassy areas. The shooter need to stay above the grass so that a taller bipod may be needed.
B1.DMI Bipod come in the following heights(in mm/inches).
Upper gun mount, minim 152 mm / 6 inches, max 228 mm / 9 inches. Advantage: upper vision, stability, reduce motion, feted for long magazine. These options are best suited for shooting on a solid bench over the ground. At its maximum height, it is a decent choice for ground shooting.
Lower gun mount, minim 127 mm / 5 inches, max 178 mm / 7 inches. Advantage: lower rolling moment, increased stability, easy to hide.
Foldable legs
Foldable legs are very useful when the user have to move from a place to another place and he do not have to dismantle the B1.DMI Bipod from the gun.
B1.DMI Bipod is foldable to the front at an angle of 45º and at an angle of 90º along the gun.
B1.DMI Bipod is foldable to the back at an angle of 45º and at an angle of 90º along the gun.