The "Cheerful Stopper" is a device designed to limit the opening of the door to prevent the door from hitting the wall when it is opened.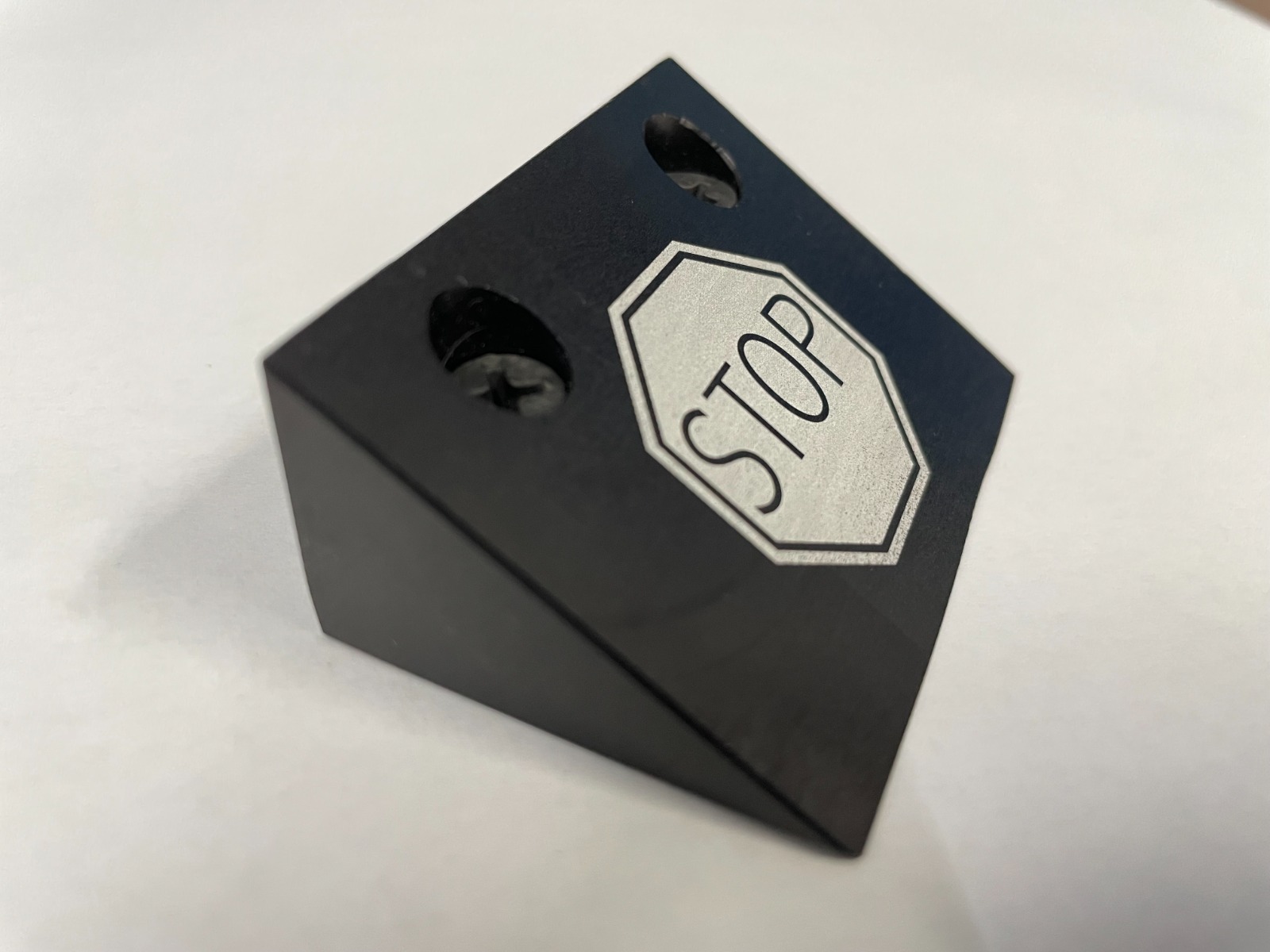 The "Cheerful Stopper" is made of 6061 aviation aluminum, it is machined on centers with state-of-the-art numerical control. The "Cheerful Stopper"  weighs 60 grams and has the following dimensions 54x35x22 (LxWxH) mm.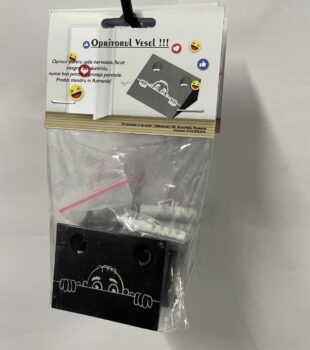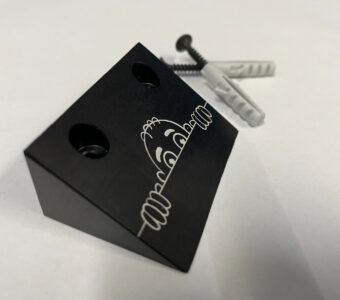 The "Cheerful Stopper" is anodized black, with an increased resistance to mechanical actions (scratches). In the "Cheerful Stopper" package we find two dowels and two screwdrivers.
The following tools are required for installation:
Percussion drill for concrete or percussion drill for other floor material.
Screwdriver with star head.
The assembly time is a maximum of 10 minutes.